Navigating to Gmail Settings: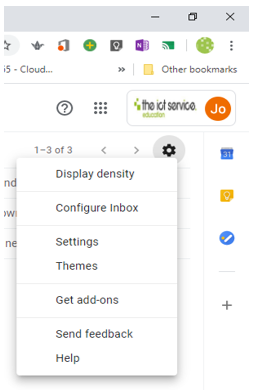 Reviewing the options available can help to make sure that you have a set up that works for you. The options include:
The look and feel of your mail box
How your mails are organised
How you receive your email and notifications including those with access to multiple accounts.
Having selected Gmail from the Google Waffle menu, the settings are available via the cog icon.
Review the Density options – small changes that can help to make your mailbox easier to view.
For more options select the settings menu and review the range of options in the tabbed menu.